Natural cleaning
With more and more information surfacing about the harmful effects that indoor pollutants have on our bodies, It is time to think twice before reaching for harsh chemicals. Natural cleaning products can result in a purer environment and are usually more cost effective than the products you purchase off the shelf at your local supermarket.
Using natural cleaners also contributes to a healthier environment. They help reduce pollution to waterways and air. Conventional cleaners can easily seep into a water supply, and water treatment plants have difficulty treating a large volume of such chemicals.
Below are some great essential oils for cleaning. Essential oils are generally considered safe, but can trigger allergies and other reactions if not used correctly, so always follow their guidelines and keep this in mind when choosing your scents.
Tea Tree – a great disinfectant; helps fights germs, bacteria and viruses
Rosemary – antibacterial, antiseptic
Wild Orange – great against grease
Lavender – a great scent, also naturally antibacterial
Eucalyptus – a great toilet disinfectant and floor cleaner, as well as the more common use as an expectorant (it helps coughs by loosening phlegm
Lemon – antiviral, antibacterial Here are some alternatives for cleaning your home
Here are a few of my favourites
Scented All-Purpose Cleaner
One cup white vinegar
One cup water
Lemon rind
Rosemary sprigs
Combine the above ingredients together, pour into a spray bottle, shake, and then let infuse for a week before using. Once done, you can use the solution to remove hard water stains, clean trash cans, wipe away wall smudges, and more. Plus, the fruit's acid adds extra cleaning properties — perfect for stubborn stains.
Kitchen Cleaner and Deodorizer
4 tablespoons baking soda
4 cups warm water
To clean kitchen counters, appliances, and the inside of your refrigerator, all you need is baking soda. "It makes a great deodorizer and can be used to shine stainless steel sinks and appliances. Just pour the above solution on a clean sponge and wipe.
Glass Cleaner
The next time you need to wash your windows and mirrors, combine these ingredients and pour them in a spray bottle. Hint: Don't clean windows on a hot, sunny day, because the solution will dry too quickly and leave lots of streaks. For mirrors, spray the solution on a paper towel or soft cloth first before wiping.
Herbal Teas Australia
Have you tried a cup of tea from Herbal Teas Australia?
With absolutely no preservatives, colorings or flavourings in these herbal teas and from each 50 gram packets you must try one of the many flavours.
From each packet you will get a minimum of 100 cups of tea which equals 15 cents per cup.
One of my favourites is the Blood Balance with Hibiscus Flowers. I love it chilled on a warm day.
Visit their website for the full range: www.herbalteaaustralia.com.au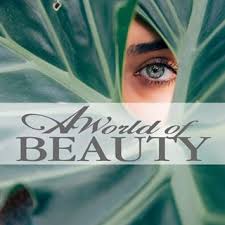 A World Of Beauty
A World Of Beauty is a locally owned and run business with 14 years experience in the industry. Some of the services on offer are:
Lash Extensions and Hanna Brows plus Lash Lifts and Tinting
Spray Tanning
Wedding Packages
Facials and Special Occasion Make Up
Pedicure, Manicure and Full Body Waxing
Ph: 51 33 3377 for an appointment today
Hair Boutique By Courtney Anne
Previously known as Hair Boutique by Lani Smee, Courtney purchased the business in 2018 and has continued providing exceptional service to all her long term clients.
If you are looking for a fresh new look then Hair Boutique by Courtney Anne is a must.
Courtney is available by appointment only.
187 Commercial Road Morwell, Vic. 3840 Ph: 51 34 6666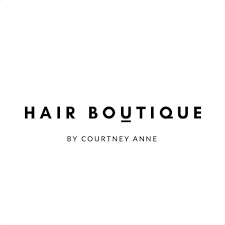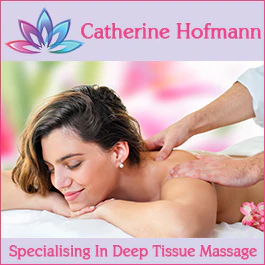 Catherine Hofmann
Catherine Hofmann is a renowned massage therapist in Traralgon.
Catherine provides deep tissue, sports and remedial massage, is well experienced and is also a member of MMAA.
Services include:
Deep Tissue Massage
Sports Massage
Body and Relaxation and More
If you require a massage therapist call Catherine today! Ph: 0422 765 752